Other accommodation options in Kilkenny
Self-catering apartments
The school's apartments offer adult language students very comfortable accommodation within a close proximity of the school. The city centre of Kilkenny and an abundance of shops, pubs and restaurants are also easily attainable from the apartments. Limited availability.
Each apartment has a bedroom with an inbuilt kitchen, an en-suite bathroom and a joint living room with TV. There is free wireless internet for your laptop and mobile device. Apartments are cleaned weekly and fresh bedding is provided.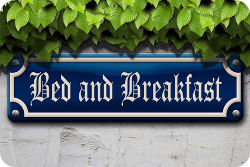 Bed & Breakfast guest house
We are happy to give you advice in finding suitable accommodation in Kilkenny, e.g. Bed & Breakfast, hotel or hostel accommodation for you in your preferred price range.

No accommodation
Students are welcome to book their language course with us without accommodation provided by us. Additional information is required.