'All inclusive' English summer camps for kids and teenagers
---
mackdonald language academy organize and run English Summer Camps in three course locations across Ireland: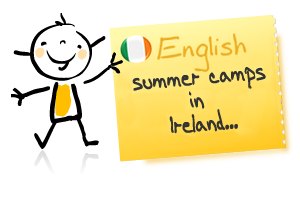 Kilkenny (host family accommodation)
Dublin (residential accommodation)
Waterford (residential accommodation)
Our 'all inclusive' English language programmes are designed for kids, teenagers and young adults aged 12-17 years from all over the world. Students learn English in the morning and experience Ireland and its culture and people in the afternoon and evening.
All Junior camps operate on an 'all inclusive' package:
English tuition in small classes (max. 15 students)
host family accommodation (incl. full board) in Kilkenny
residential accommodation (incl. full board) in Waterford and Dublin
airport transfers (from/to Dublin airport, DUB)
activity programme (cultural, social, sportive)
weekly full day-trips & excursions
and more...
The variety of extracurricular programmes guarantees that the learning process continues outside the classroom, in a relaxed and fun-loving environment. We offer many activities, outings, cultural tours, sports and social events after school. This allows the student to embrace a real flavour of Ireland and its people.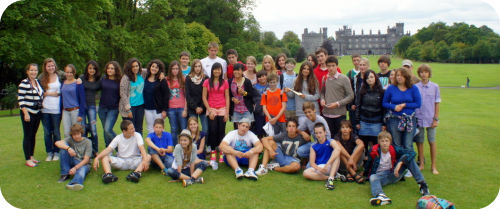 In our ACELS accredited courses in Kilkenny, students stay with an Irish host family. All families have been carefully selected and are regularly inspected. By living with a host family, each student has the great opportunity of getting to know the "Irish way of life" during their stay in Ireland.
Host family accommodation consists of full board (breakfast, packed lunch and dinner) and full board at the weekend.
In our two other summer centres in Waterford and Dublin (open during several weeks during the summer), students live in on-campus residential accommodation.
Residential accommodation consist of full board (breakfast, hot lunch and dinner).

Learn English & Experience Ireland with mackdonald language academy!
- English summer camps in Kilkenny, Waterford and Dublin -