Tailor-made Mini-stays in Kilkenny during Low-season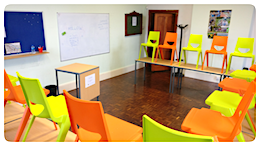 mackdonald language academy also provides tailor-made English language programmes for Junior students during low-season (September-May). These courses are designed for groups of secondary school students who wish to study English in a native setting.
Our low-season group programmes in our school in Kilkenny run for one or two week durations during which students receive 20 lessons of English language classes per week incl. didactic material. The social and cultural afternoon / evening activities are optional and designed to cater for your needs and wants.
Students will stay with our carefully selected Irish host families, either located within walking distance of the school or only a short drive away. We are confident that your stay in Kilkenny will exceed your expectations.
Please contact us for more information on your tailor-made mini-stay programme for Junior groups during the low-season months.