Residences in our summer centre in Waterford
Accommodation in Waterford City is in a prestigious boarding school. It is an on-campus residence, equipped with all modern conveniences. It is the perfect environment to learn English, take part in sports and experience the on-campus atmosphere. The on-site facilities on site are truely superb and ideal for an English summer course with residential accommodation.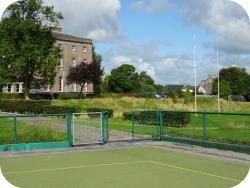 The residential centre offers full-board accommodation. The school will provide three meals each day at the on-campus school restaurant. All meals are provided on campus and consist of: breakfast, hot lunch (alternatively: packed lunch on weekends and on full-day trips) and hot evening dinner. There are menu options each day: lunch and dinner comprise of two courses. A vegetarian option is available.
There are several room types available: rooms that sleep 2-3 students and rooms that sleep 5-8 students. Some rooms are en-suite and others have communal bathroom and shower facilities. Most rooms are equipped with a study area and all essential living accommodation facilities for example a cupboard and a bed. Wireless internet (password protected) is available on site.
Boys and girls are housed in different buildings.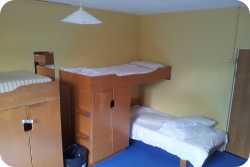 Common rooms comprising of a common living area, coffee/tea making facilities and TV/DVD are available for student use. The reception desk is staffed 24 hours a day and there will always be a teacher on duty in the residence.
All rooms and common areas are thoroughly cleaned once per week with a change of bed sheets and pillow cases. Bathroom facilities are cleaned every 2/3 days. A hand towel is provided to each student on arrival to be changed weekly. A laundrette is available.