English Lessons for Juniors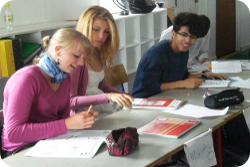 From the start, we will make sure that English is the only spoken language throughout the whole course - not only inside but also outside the classroom.
All lessons are taught by mother-tongue and qualified English teachers who all hold a degree in teaching English as a Second Language (ESL). The English spoken in Ireland is mainly accent-free and very easy to understand.
The emphasis is on small class sizes thereby offering a high quality learning environment. The average number of students per class is 8. There will not be more than 15 students in each class and classroom.
Lessons take place in modern classrooms in a personal and relaxed atmosphere. All teaching material is up-to-date and free of charge. All our classrooms are equipped with free WiFI, interactive whiteboards and a small students' library with a variety of books and Audio CDs.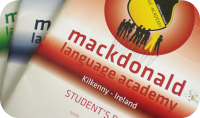 There are 20 lessons (15 hours) per week. The duration of each lesson is 45 minutes.

Grammar & Conversation
English lessons in our English camps take place in the morning. Lessons begin at 9.00 a.m. and end at 13.00 p.m. The first class in the morning is usually given to grammar. The second class is normally devoted to improving students' oral and reading skills. Debates and discussions about interesting topics are encouraged by our teachers and occur frequently.
During break time (10.45 a.m. to 11.15 a.m.), students normally play football or hurling outside or table tennis or table football inside. Computers and free WiFi are available.

In our English lessons you will

Practice speaking by exchanging ideas with people from other countries

Learn plenty of new words and expressions

Think about grammar, and practice speaking and writing more accurately

Practice and develop all your skills (reading, listening, speaking and writing)

Improve your school grade in English as a subject in school

Conclude your English studies with a recognised TIE certificate (optional)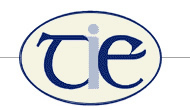 TIE - Test of interactive English offered at mackdonald language academy for Juniors - For interested students that are enrolled in one of our English summer camps in Kilkenny, we offer Junior TIE examinations. TIE is a test especially designed for junior learners and the TIE certificate is recognised by the Irish Department of Education and Science. More info about TIE can be found here.
---
| Certificate recognised by the Irish Department of Education and Science | |
| --- | --- |
| Junior TIE - Test of Interactive English (end-of-course examination) | € 150,- Euro |
| Optional lessons (45 minutes per class): | |
| --- | --- |
| Private English 1 on 1 (1 student/class) | € 40,- Euro |
| Intensive English 3 on 1 (max. 3 students/class) | € 30,- Euro |
| Special interest (e.g. Business English) | € 30,- Euro |
| Exam preparation (e.g. IELTS, TOEFL) | € 30,- Euro |