English Summer Camps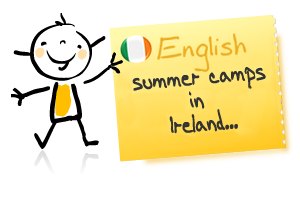 We have the following Junior courses on offer in Kilkenny, Dublin and Waterford:
'English PLUS' with strong focus on sports activities (available for all course durations):
'English PLUS Multi-Sport' - mix of different sports
'English PLUS' - choose your focus: golf, tennis, horse-riding or badminton

Our students will not only have the chance to greatly improve their English, they will also get a real flavour of Ireland and its cultural and natural beauty. Throughout the course, mackdonald language academy will show their students a first class selection of interesting sites and events in Ireland.
Sport is offered at least twice a week: football, table tennis, hurling, frisbee, rugby, tennis, bowling etc.
Please note our 'all inclusive' policy: transfer, entrance fees and guides on all activities, trips and excursions are included in the course price.