Irish Host Families
Your accommodation in Kilkenny
Living with an Irish family gives our students the chance to 'live' the language and to experience the 'Irish way of life' and the Irish people. Our students learn English during their lessons in school and put their learning into practice with their host families.
We put great emphasis on the selection of our host families. We know that a positive experience with the host family is extremely important for the general success of the course.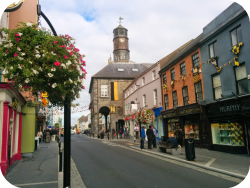 All our host families are carefully selected and regularly inspected to ensure our high quality standards. Generally, we always try to house students in a family with children of the same age group.
We guarantee that each student is the only person of that nationality in their host family. This way we ensure that English is the only spoken language at all times.
Accommodation in our host families is generally full board (breakfast, packed/hot lunch and dinner).
The student is usually accommodated in a twin room. Accommodation in a single room is available upon request and at an additional charge. Many host families live within walking distance to our summer centre. If required, our host families provide free transfers to/from the school/activities each day. The use of public transport is not necessary.
There is also a study area and the student is welcome to avail of the facilities in the host family's house. Linen, duvet and towels are provided. The host family will wash the students' laundry or give free access to a washing machine. Host families have internet access at home.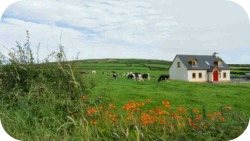 We always give out all details concerning host family (names, address, phones, email, profession etc.) and additional information incl. a detailed itinerary about the stay in Ireland before the beginning of the course.
Please let us know any special requests concerning your host family when you register for a course, e.g.: do you prefer a family in the city or in the countryside, would you like children of the same age living with you, are you on a special diet, do you have any food or animal allergies etc.
Are you interested in becoming a host family in Kilkenny? Would you like to know more about hosting students and what is involved? State your interest here.